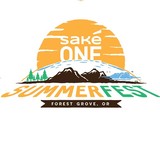 Saké Summer Fest 2017 - VIP Admission
We don't shy away from fun, and what's more fun than celebrating local brews, tunes and foods than also supporting a super eco-friendly organization like Oregon Brewshed Alliance? In our humble opinon: not much.
Join us for a new annual Summer Festival that highlights local companies that do their part in protecting Oregon's watershed. Your entry nets you a limited edition cup, a curated premium Daiginjo saké flight, access to a variety of vendors including beer, wine cider and more...and a cool hat!
For General Admission tickets click here!
Club members get a $5 discount on all tickets.
---
Product Reviews